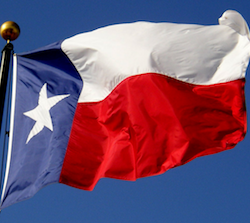 First, today is Texas Independence Day, so to commemorate it, I thought I'd publish William Travis's famed "Victory or Death" letter. Our children memorized this dispatch last year before viewing the
original letter
during the two weeks it was on display at the Alamo. I thought a little review was in order this weekend, so I designed the following
free printable
to help with that. Enjoy!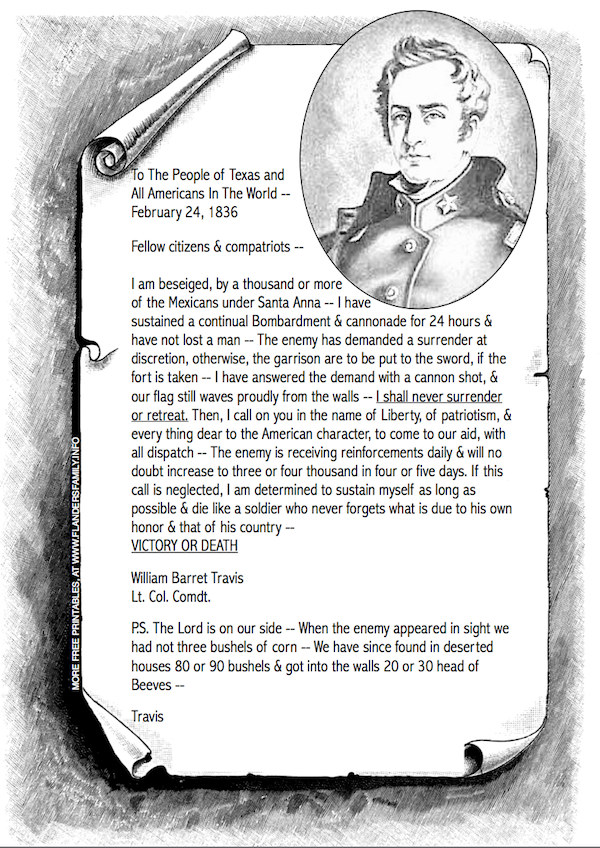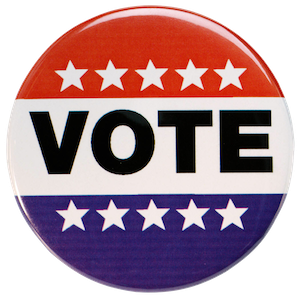 Second, I'd like to remind you that our state primary is on Tuesday, so please take time to vote if you've not already done so. If your local races are anything like ours have been this season, you may have a hard time telling who the true conservatives are. If so, I encourage you to do a little research, as well as to consider the endorsements made by trustworthy groups that share your values, such as (for our family) Texas Right to Life or Texans for Fiscal Responsibility.
And if you happen to live in Texas House District 6, we would urge you to vote for Matt Schaefer. Here's a clip of Doug speaking up on Matt's behalf on the evening news last week:
Incidentally, Doug was not the only Flanders to make the news last week. Our son Benjamin was also interviewed by Channel 19:
What Ben won't tell you himself (but his proud mama doesn't mind sharing) is that he led the state in his 2A division for scoring, rebounding, and steals per game, which garnered him a Co-MVP title for the season from Texas Christian Athletic League, as well as earning him a position on the All-Region, All-Tournament, and All-State teams.