Hi, Jennifer.
My homeschooled son will be graduating from high school in May. I've just about completed his transcript, but am wondering how to go about getting him a diploma. I remember seeing the ones you gave your kids at graduation, and I really liked them. Where did you order them?
Kaye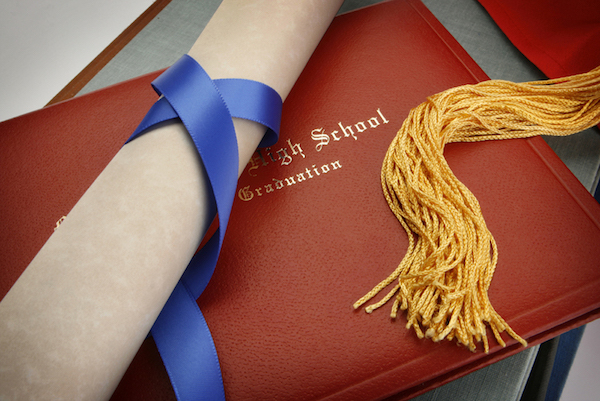 Hi, Kaye.
I've always enjoyed calligraphy, so the diplomas we've awarded our graduates were handmade. You are welcome to use it as a pattern for your own if you like doing that sort of thing yourself.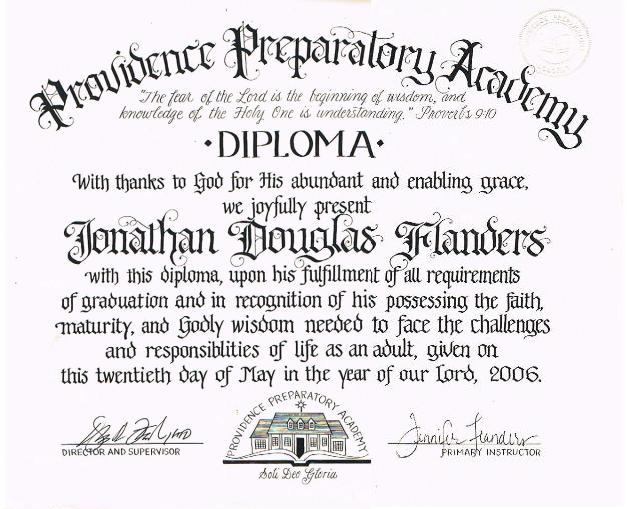 If calligraphy is not your thing, youcan also order a diploma online. The Diploma Store has several styles from which to choose, all for about $10 to $20, including shipping.
If you prefer to print it yourself, you can download customizable templates (currently $2.95) or use this free diploma template and only be out the cost of your paper.
Congratulations to your son on his graduation and to you, Kaye, for persevering to the end!