My little Abby has had a great time this summer helping me review products from Timberdoodle.
A few weeks back, we tried out How to Draw Almost Everything. Although the tutorials in that book led to noticeable improvements in her artwork, they were probably better suited to her older siblings.
But this week's pick is perfect for her age and skill level.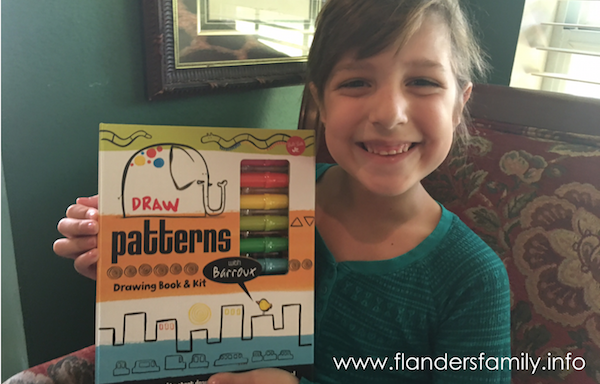 It's called Draw Patterns, and it comes with a full set of colorful markers in both fine and blunt tips.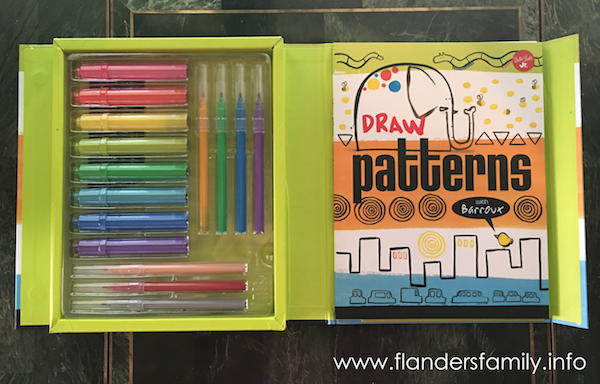 The book is designed to help with pattern recognition, which is an important skill for math and problem solving.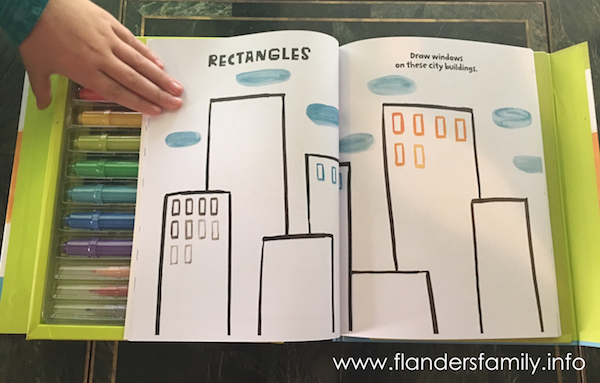 But to Abby, it's her very own art kit…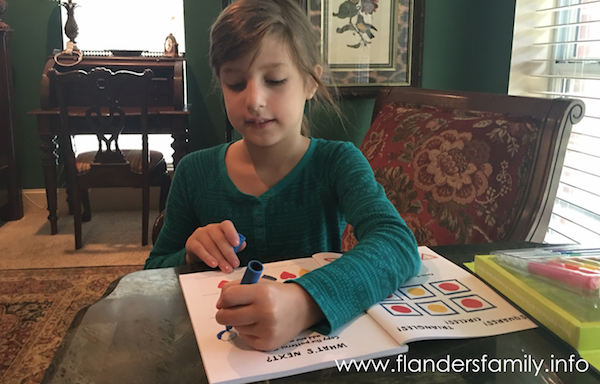 … and every page is packed with fun.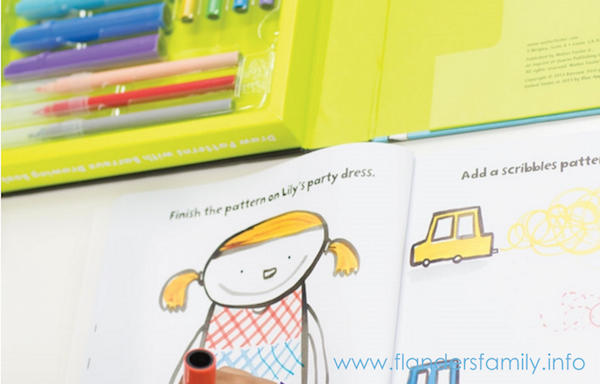 She can work through the drawing activities at her own pace.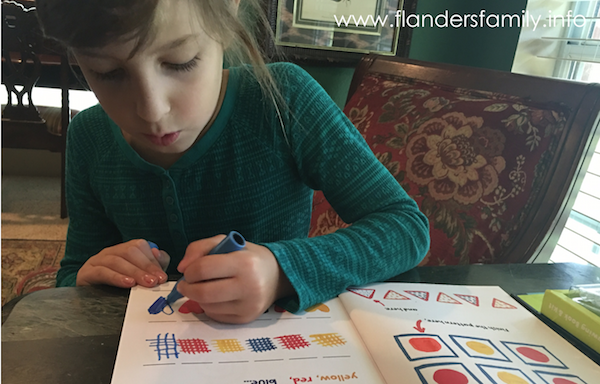 The illustrations are self-explanatory.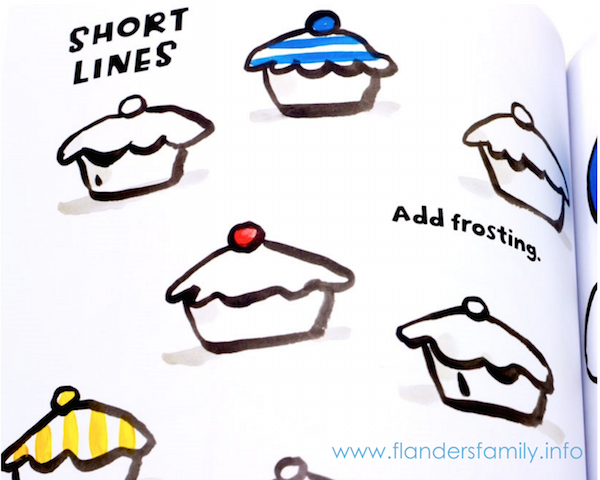 The assignments start out easy and get progressively more detailed as you work your way through the book.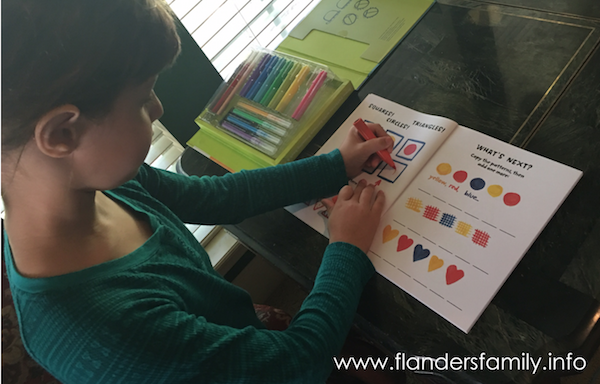 There are 64 pages in all. She's been doing two or three a day, so it will take her a few weeks to get through the entire thing.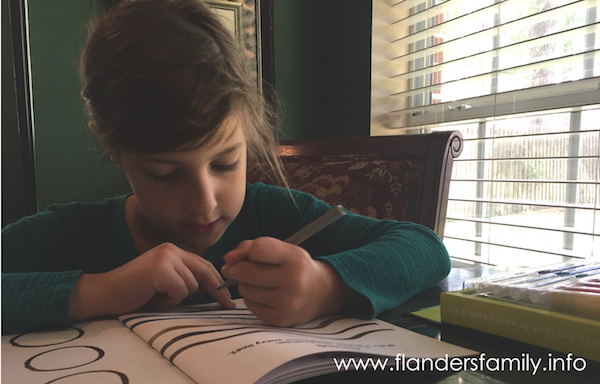 Once she's finished, she'll be ready and able to create patterned pictures by herself… and she'll still have her very own set of markers to do it!
Do you know a child who'd enjoy this book?
You can order it through Timberdoodle as a stand-alone product or as part of their Kindergarten Curriculum Kit.
Please note: Timberdoodle gave us a free copy of Draw Patterns in exchange for this honest review.