I just finished uploading the calendars I'll use in my children's scrapbooks next year.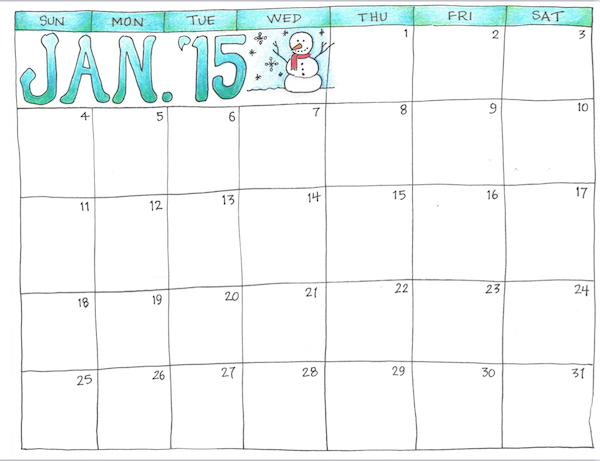 These are great for micro-journaling. I draw a new set every year, then fill in them in with a short, one- or two-sentence synopsis of what the family did each day.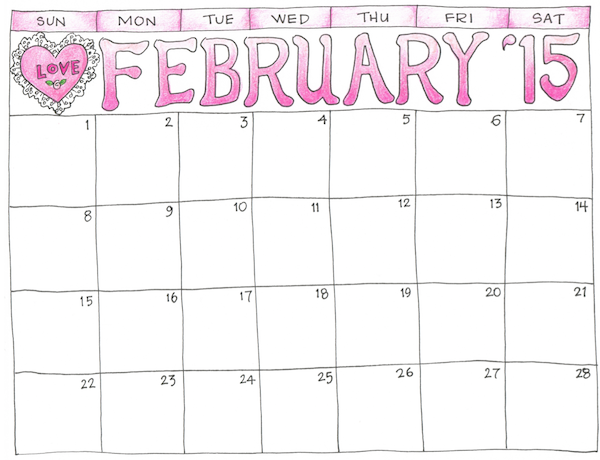 Then once each month is complete, I make enough color copies for each of my children to have the full set in their scrapbook.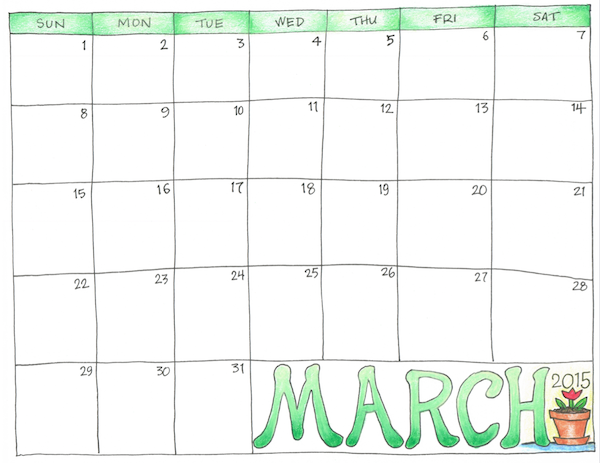 This saves a lot of time, as it means I only have to write everything once.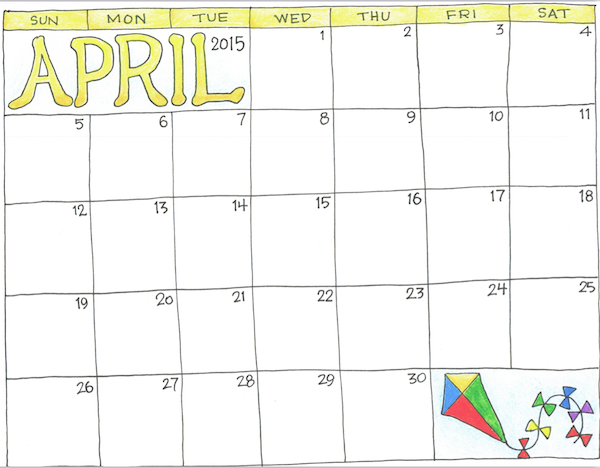 If you'd like to try it yourself, you can download the rest of the months for 2014 here and all of 2015 through the links at the end of this post — and all for free. I hope you'll enjoy these. Happy Scrapbooking!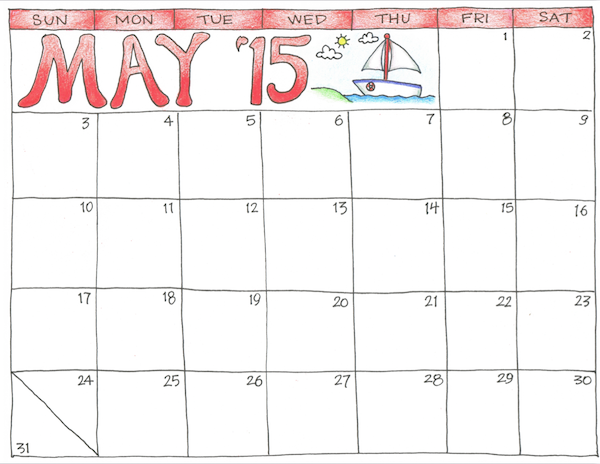 Use these links to print the 2015 scrapbooking calendars: January-June and July-December. If you are looking for a 2015 calendar without any frou-frou, check here.