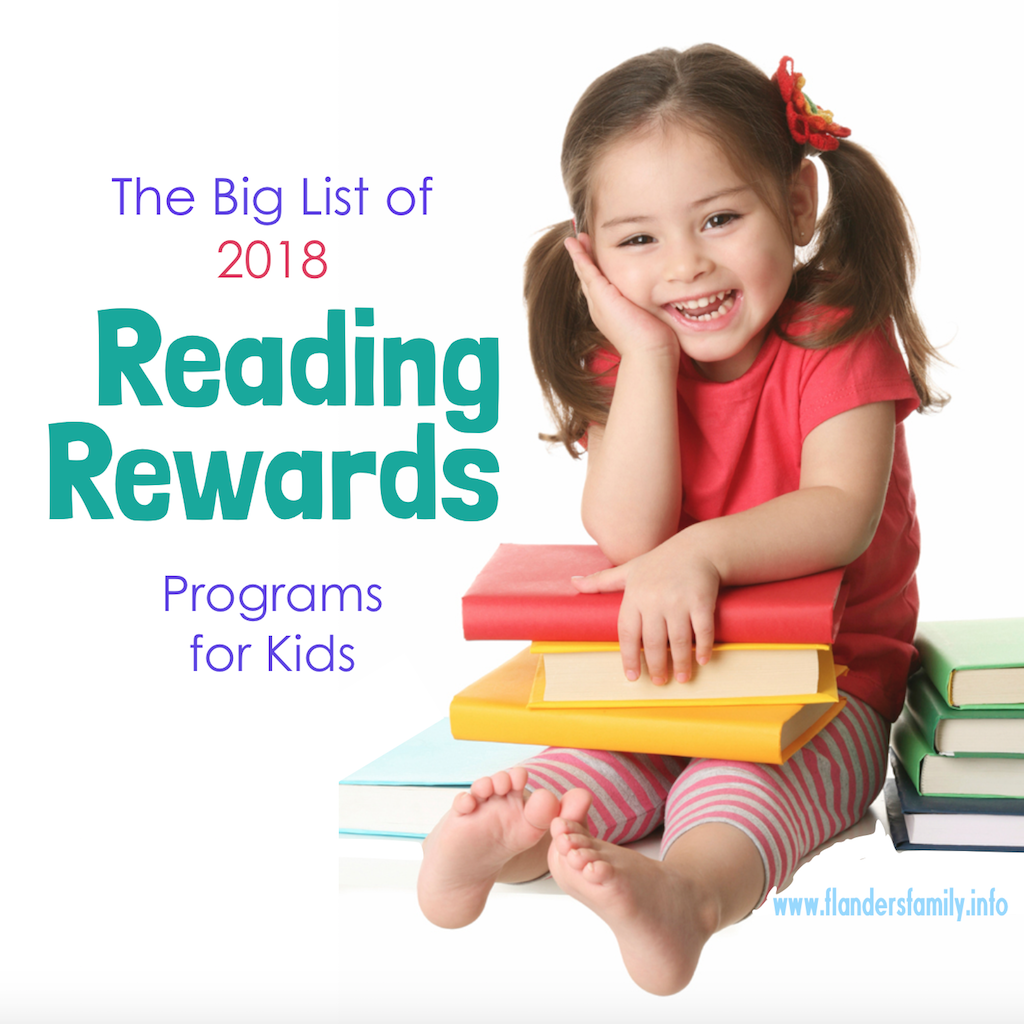 Although our kids are doing a little schoolwork through the summer, their lessons are relaxed enough to allow for lots of extra-curricular reading. That's why summer book clubs and reading rewards programs have always been so popular at our house.
Kids earn freebies by reading this summer
With as little as 15-30 minutes of reading a day, children can earn books, ice cream, T-shirts, kids meals, pencils and pencil cases, game tokens, Bibles, movie passes, personal pan pizzas, and even tickets to Six Flags — all absolutely FREE!
I spent the morning updating all my reading rewards links. To view the list in its entirety, follow this one: 2018 Reading Rewards Programs
Some of these reading programs are only offered during the summer months. Others are valid year round. A few require early registration. (If you're too late to register this year, mark your calendar now so you won't miss signing up next.) Have I missed a reading reward offer? Let me know comment section below so I can add them to my list. Thanks!
Book-loving moms enjoy freebies, too!
Reading rewards aren't just for kids! I'm a bit of a bookworm and love freebies, too. If you feel the same way, you'll want to make note of the following offers: