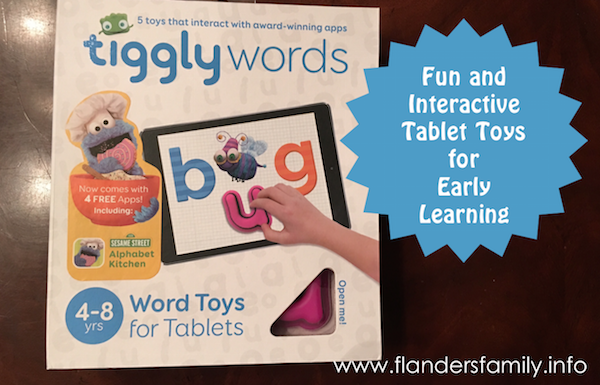 Last month my youngest daughter took Tiggly Math for a test drive, and this month, she has been doing the same with Tiggly Words.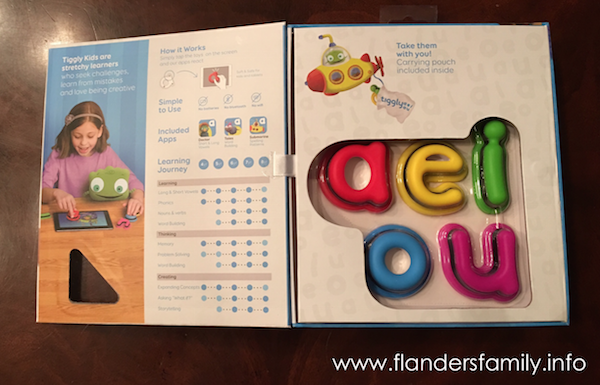 Tiggly Words is designed to help pre-readers recognize phonemes, construct sounds, explore long and short vowel sounds, learn about spelling patterns, and compose stories in a fun and interactive way.
The set comes with five rubbery vowels, a soft drawstring bag to carry and store them in, and codes that allow users to download, at no additional cost, four fun alphabet/reading/spelling apps to use with the set.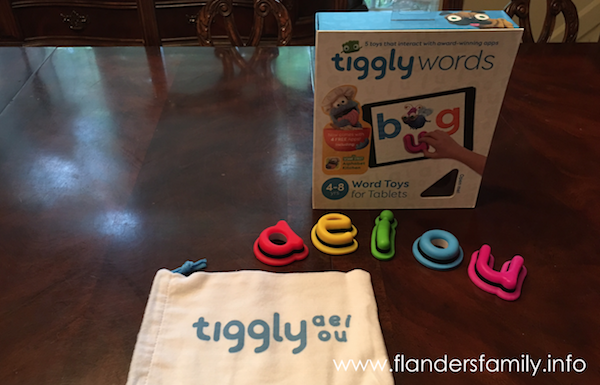 At age six, my Abby falls squarely in the middle of the recommended age range for this program. Since reading has been a little more of a challenge to her than math, I was interested to see if she liked Tiggly's spelling and reading apps as much as she enjoys the counting and arithmetic apps with which she is already familiar.
The answer? Why yes, she does! The award-winning apps are smart and engaging. By using physical manipulatives in conjunction with the digital apps, kids are given more time for processing, which studies have shown makes for better knowledge retention.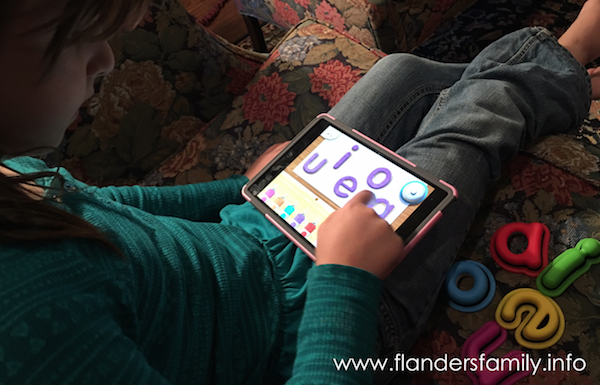 Of course, Abby doesn't know how much cutting-edge research went into the creation of these apps. She just knows that when she places the colorful silicon letters on the screen it makes the words come to life. It also makes her feel like a big kid, having these educational apps all to herself.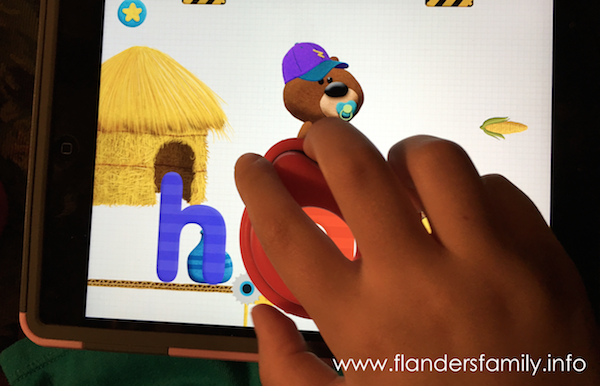 But that's not to say that I am completely sold on iPad apps for 4-8 year olds.
If you've already made the decision to introduce such technology to your little ones and are looking for good programs to use in doing so, then by all means, check out Tiggly Words and Tiggly Math. Both are excellent programs and have won all sorts of well-deserved awards.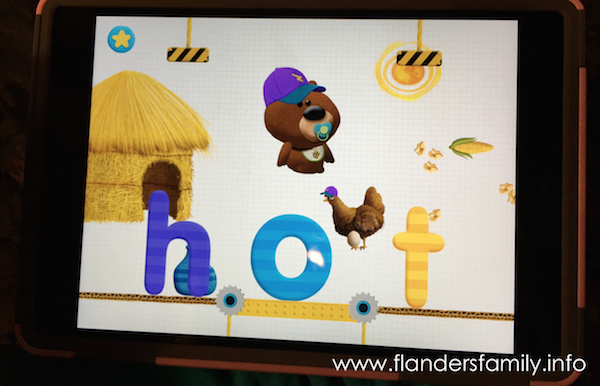 But if you, like I, feel that kids already spend too much time on digital devices and wonder why you'd want to start yours on that path any earlier than necessary, then maybe you should hold off.
Read some more picture books together, instead. Or make a batch of playdough and shape that into letters and words and numbers. Color with markers and practice writing the alphabet or names of family members. Take a nature walk and hunt things that begin with a certain sound: leaf, lizard, lavender, and liriope, or butterfly, beetle, begonia, and bugs.
Kids have been learning to count and to read for thousands of years without the help of computer apps, so there is no need to view such things as a necessity now.
Yes, in our current culture, kids do (eventually) need to learn how to use computers and other electronic devices, but as a parent, you should have some say as to how early that training begins. Don't be afraid to follow your gut on this one.
---
Please note that Timberdoodle generously provided me with a free copy of Tiggly Words in exchange for this honest review.
Also, don't forget that we are also giving away a copy of RC Sproul, Jr.'s video course Economics for Everybody on our blog this week (US only) — also courtesy of Timberdoodle. That giveaway ends Sunday, so sign up now if you've not already done so! You may enter by using the Rafflecopter widget below: