We've been counting down the days, and it's finally here: Cow Appreciation Day at Chick-fil-A!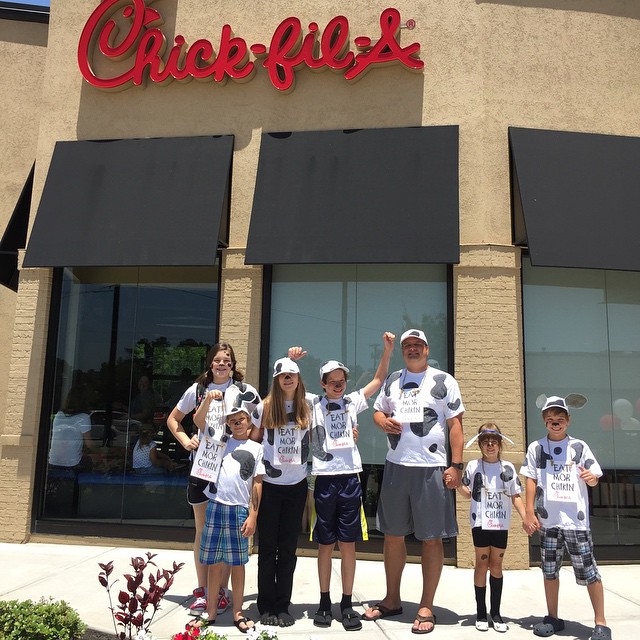 My daughter first got wind of this celebration many years ago and stayed up half the night making costumes. Since then, we've never missed it.
In case you haven't already "herd" about this promotion, here's the scoop: Chick-fil-A will give a free entree to any customer who shows up between the hours of 6:30 AM and 7 PM today "wearing anything cow-like."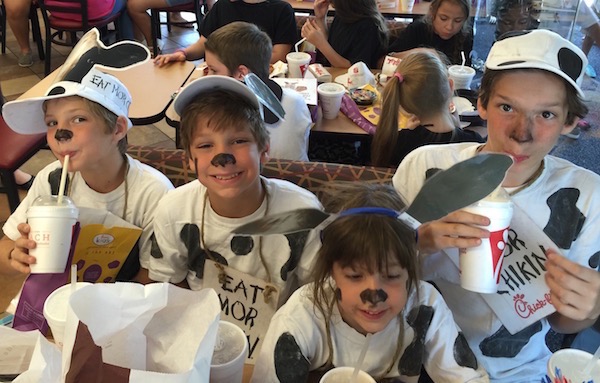 Our family adds a little more to our costumes every year, but if you're just starting out, you can print your own costume with this handy do-it-yourself kit from Chick-fil-A. How "udderly" fantastic is that?
So don your horns and hooves and moooove on out for Chick-fil-A. Maybe we will "spot" you there!