I'm in the process of compiling a simple, user-friendly list of national chain restaurants where kids eat free, organized alphabetically and by the day of the week, with links to the restaurant's websites where you can search for locations closest to you. Here's what I have so far: Kids Eat Free in the USA.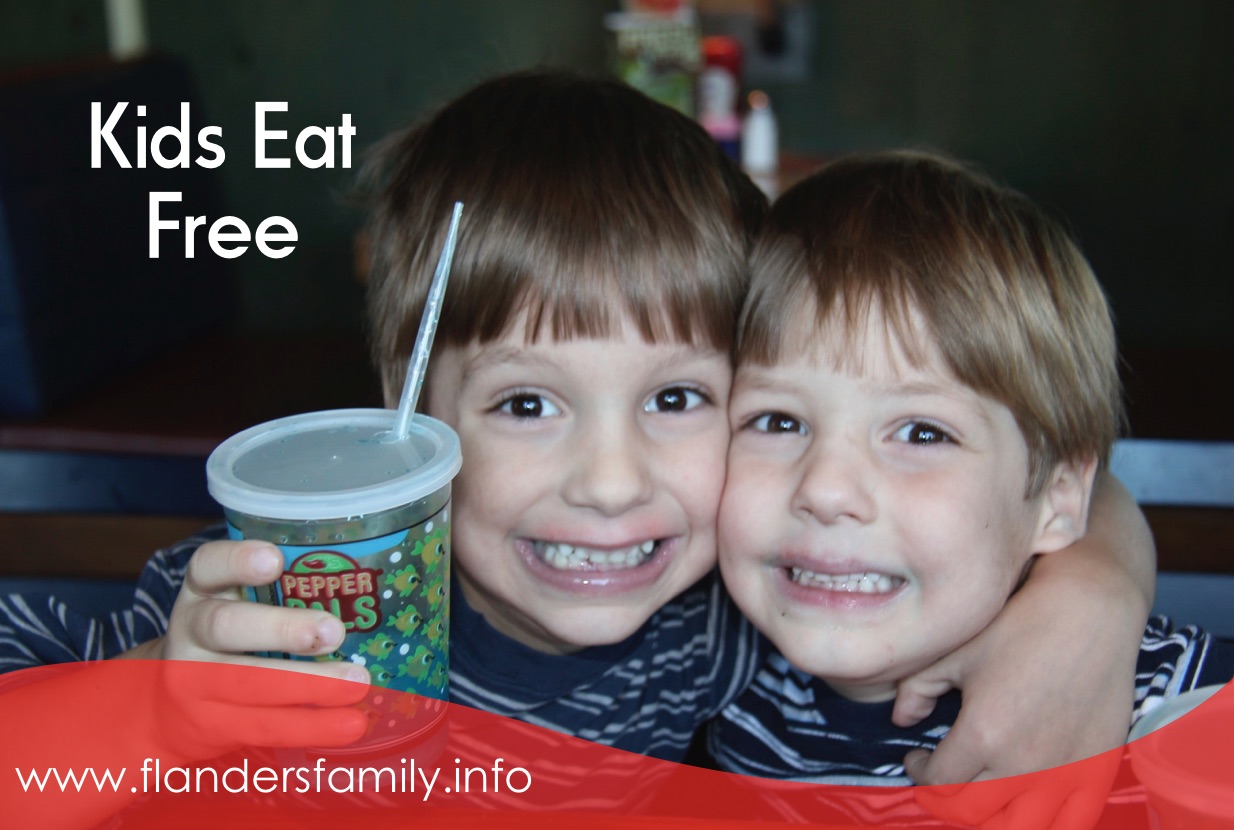 If you know of a restaurant I'm missing, I'd love for you to email us and tell me about it. Most of the national lists I've seen are either old and out of date or cluttered and hard to use, so please only suggest restaurants that currently offer "Kids Eat Free." Thanks in advance for your help!
Local readers will be happy to hear that I've updated our Kids Eat Free in Tyler page this week. A couple of new restaurants have joined the list recently, including The Potpourri House (on Thursdays and Fridays after) and Salsarita's (on Saturdays).
Our family has been eating at The Potpourri House for nearly 25 years now. Everything I've ever ordered there (or eaten at an event they've catered) is mouthwateringly delicious and beautifully presented, and they have the best soup and salad bar in town. There's live music on the weekends and a fabulous gift shop (connected) with antiques and home decor items, as well as women's fashions and jewelry.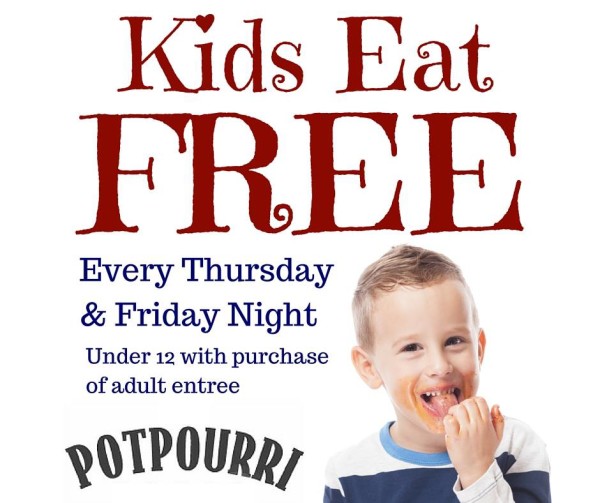 I've not been to Salsarita's (yet!), but my older kids eat there frequently (thanks to its close proximity to campus) and sometimes bring home leftovers. From what I can tell, their nachos are yummy and come in a big enough order that my daughter can seldom finish them by herself.
Of course, kids aren't the only ones who like getting free food, right? So, for those of you who don't have kids — or are looking for cheap date ideas, here are a couple of offers you might be interested in:
First, until July 3, you can enjoy a free 5-ct plate of hand-battered, made-from-scratch chicken tenders from Cheddar's Scratch Kitchen with this coupon. It's part of their "Friends Don't Let Friends Eat Alone" promotion.
Second, Chick-fil-A has introduced a new mobile app called Chick-fil-A One that rewards regular customers with easy ordering and free treats. Download the app by June 11 and you'll get a free chicken sandwich, just for signing up. Remember, too, that Cow Appreciation Day is the second Tuesday of July — another chance to "eat mor [free] chikin" — so get those costumes ready!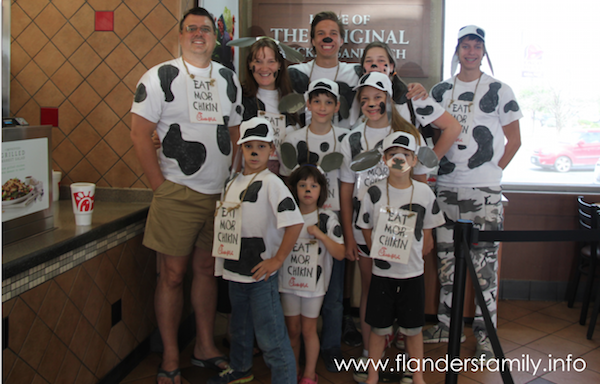 FYI – This is NOT a sponsored post. We're just passing along information that has been useful to our family that we suspect our readers could use, too. So… bon appétit!