We were in San Antonio for my husband's 30-year high school reunion a couple weeks ago, and while we were there, we paid a visit to the pumpkin patch at Fiesta Farm.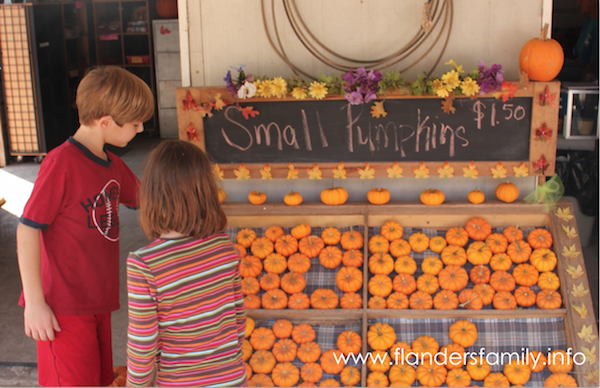 We had tried to visit Fiesta Farm a couple of months ago when we were in town visiting our dental students, but a thunderstorm forced the Farm to close shortly before we arrived.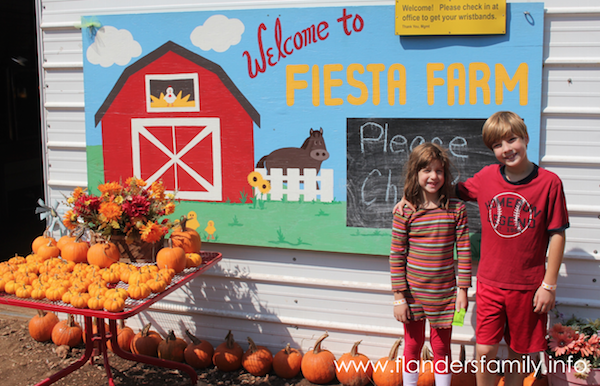 Even so, they let our children pet their brand new baby pig while we were there, which ended up being the highlight of our vacation as far as the kids were concerned.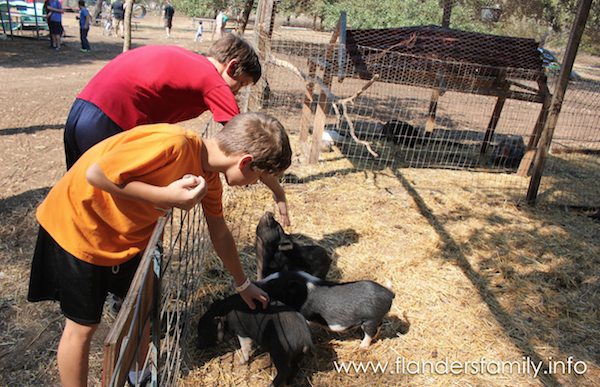 In their minds, petting that pig outranked everything else we did, including Fiesta Texas, the Alamo, the Riverwalk, and a 3-D showing of Inside Out on opening night.
So of course, we made a return visit to Fiesta Farm this trip, and this time the weather cooperated beautifully.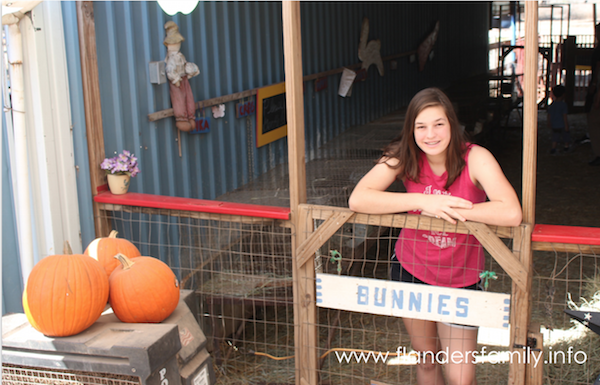 In addition to pigs, Fiesta Farm has bunnies and emu, geese and llamas, goats and sheep, horses, ponies, and chickens.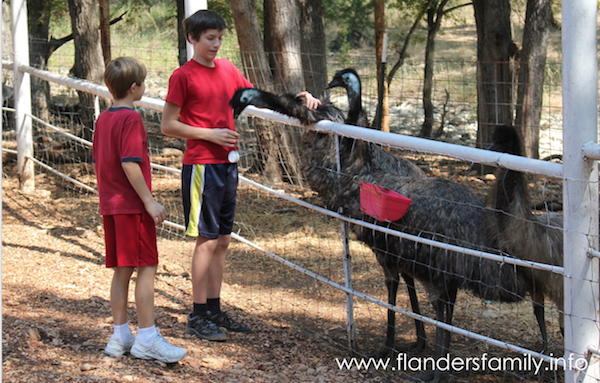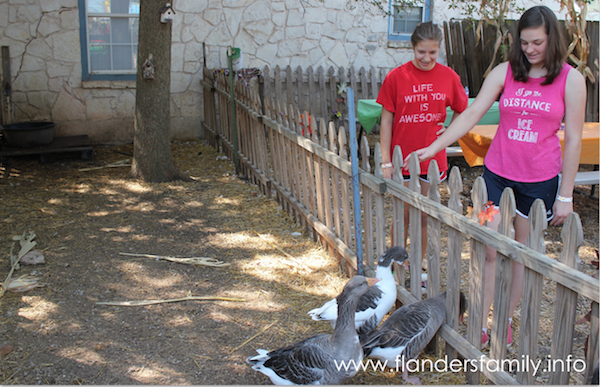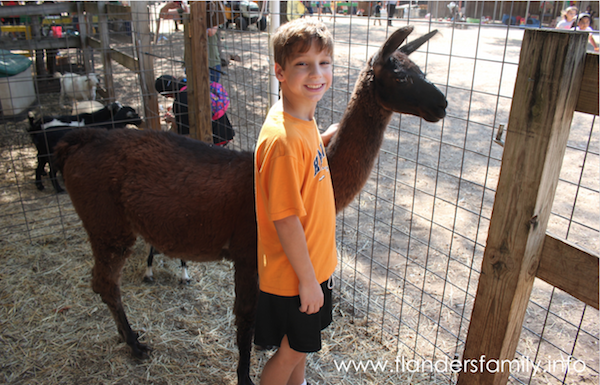 We were able to feed most of the animals, although management asks that guests only feed through the fence instead of carrying the food into the petting area. Some of the animals have a hard time resisting the temptation to wrest the whole cup out of guests' hands.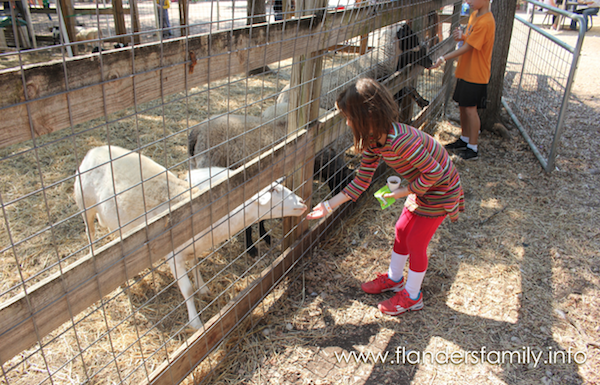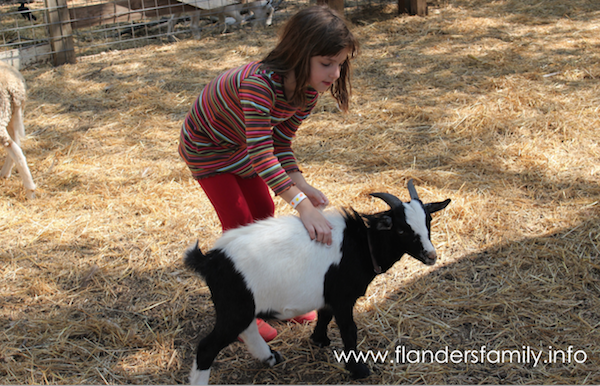 But the fun doesn't end with the petting zoo. There are also horses and ponies: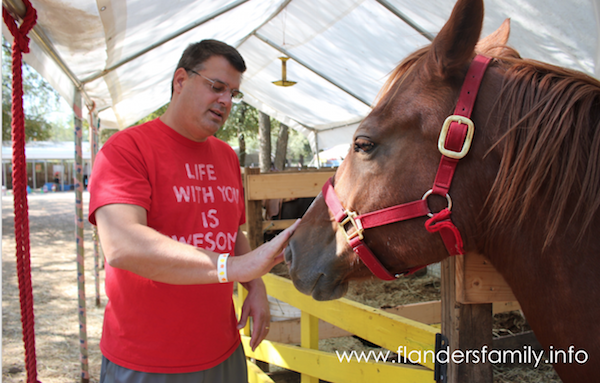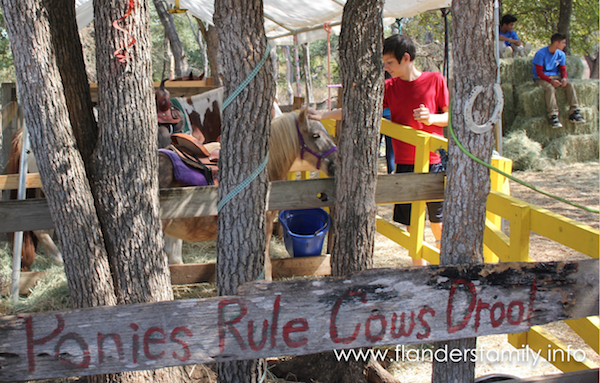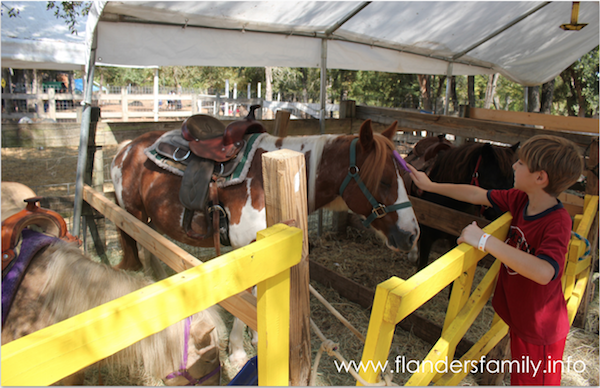 You can pack a picnic lunch and eat at a table under their spacious pavilion, then let the children climb around on the tractor-tire playground.
The kids can also enjoy a free pony ride, included in the price of admission: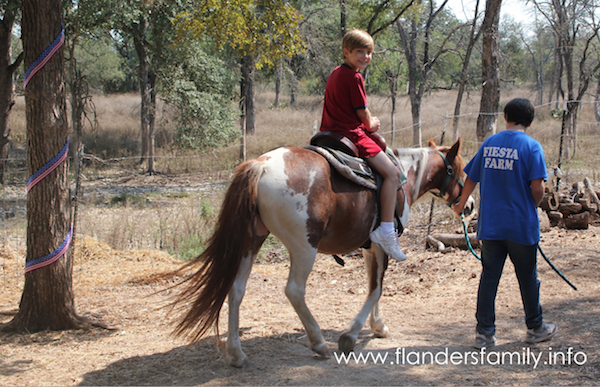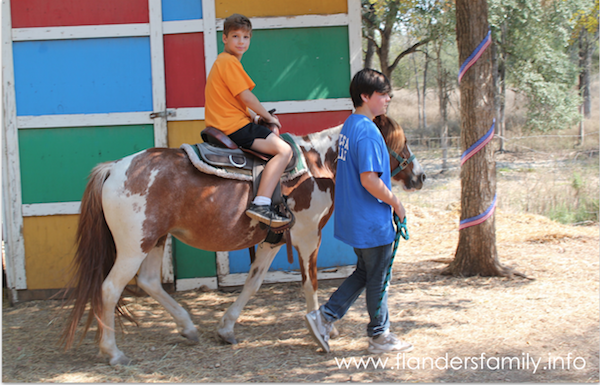 You can also hop aboard the tractor trailor for a good, old-fashioned hay ride through the Pumpkin Patch: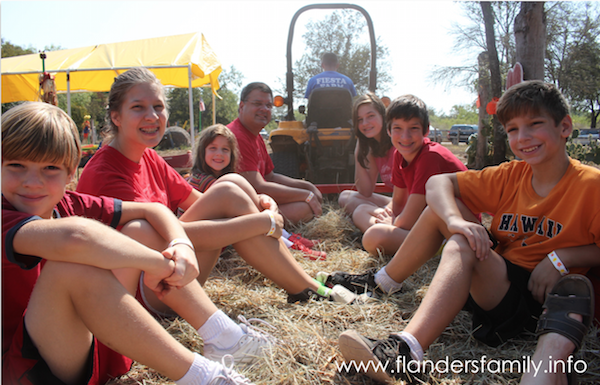 All in all, it was a very memorable day. Our family had a wonderful time exploring the Farm together and would happily go again.
But what if you live too far from San Antonio to visit Fiesta Farm? Never fear! The folks at US Family Guides have put together this great list of Fall Festivals nationwide.
Just click on the one closest to you to download valuable coupons for Corn Mazes, Pumpkin Patches, and other Fall Family Activities.
Arizona
California
Colorado
Connecticut
Florida
Georgia
Illinois
Indiana
Maryland/DC
Missouri/Kansas
Montana
New Mexico
New York
Ohio
Oklahoma
Oregon
Rhode Island
Tennessee
Texas
Utah
Vermont
Virginia
If you find a pumpkin patch nearby, please let me know how your visit goes.And if your favorite isn't listed, leave us a link below!
Meanwhile, I hope you have a wonderful time picking pumpkins and counting blessings this fall!