For as long as we can remember, Chick-fil-A has always celebrated Cow Appreciation Day on the second Friday of July. But this year, they mooooooved it to the second Tuesday.
That's today!
All customers who show up at Chick-fil-A today dressed like a cow will be rewarded with free food. Folks wearing full cow costumes will get the full meal deal. Partial cow attire earns a free entree.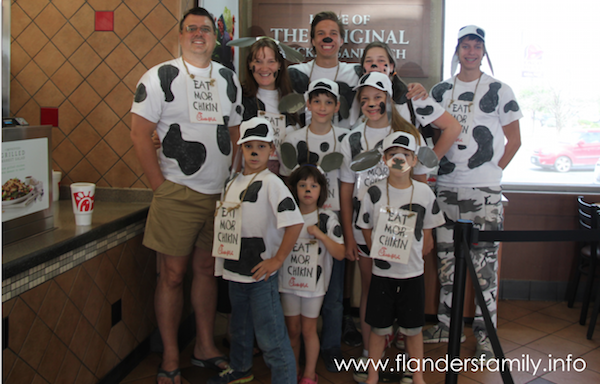 Don't already have a closet full of cowhide handy? No worries. Chick-fil-A makes it easy to participate with this handy "cow starter kit."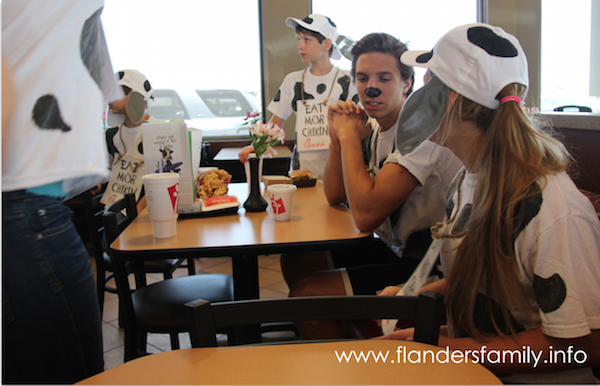 We printed out a stack of these several years back, laminated them, and have been using them ever since, only now we wear matching hand-painted T-shirts and baseball caps, as well (we try to add to our costumes a little every year).
We're such die-hard Chick-fil-A fans, we even took our costumes on vacation with us last year when we realized we'd be in El Paso on Cow Appreciation Day.
Here's our little herd of Holsteins at Carlsbad Caverns: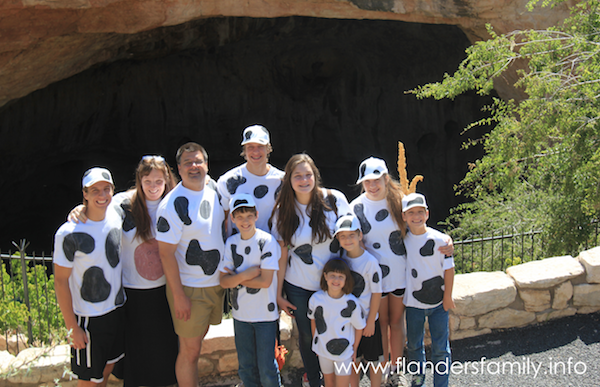 The bats took no notice, but we drew lots of curious questions from fellow tourists!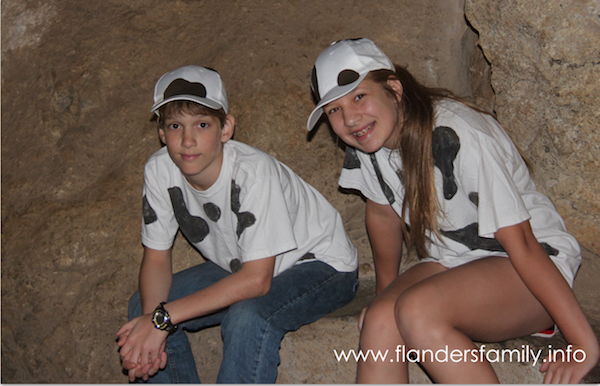 We actually spent most of the day on the road, driving twelve hours — in costume — all the way home to Tyler. The kids lobbied to stop at every Chick-fil-A we passed on our way home, but we only stopped twice. Once for lunch somewhere near Odessa, then again for a late night snack in Bedford.
Both places gave us everything we wanted to eat for free.