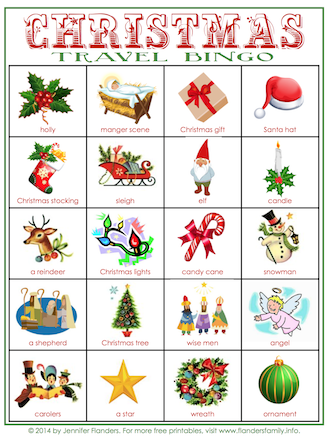 No sooner had I commented on the glorious, sunny weather in yesterday's post than, in typical Texas fashion, the weather changed.
It has been pouring rain ever since!
It may be too cold and wet for walking the block with a camera in hand for a photo safari, but you can still bundle up warm and enjoy driving through local neighborhoods looking at Christmas lights.
When you do, take along our Christmas Travel Bingo cards for added fun. I've included several variations of the card, so that you can race to see who can get five in a row first.
This game is also great for keeping kids quiet on the road to Grandma's, so keep it in the car all month and use it whenever you feel like adding a little fun to the drive.
If you laminate the cards, you can use a wet-erase marker to mark them — or sticky-note squares will also work.
Looking for more Christmas fun for your family? Check out check out our other Christmas games (linked below) or visit my Christmas Party Games Pinterest Board.
Want more? Then follow the link below to download 12 of my newest Christmas party games (with answer keys) in a single click!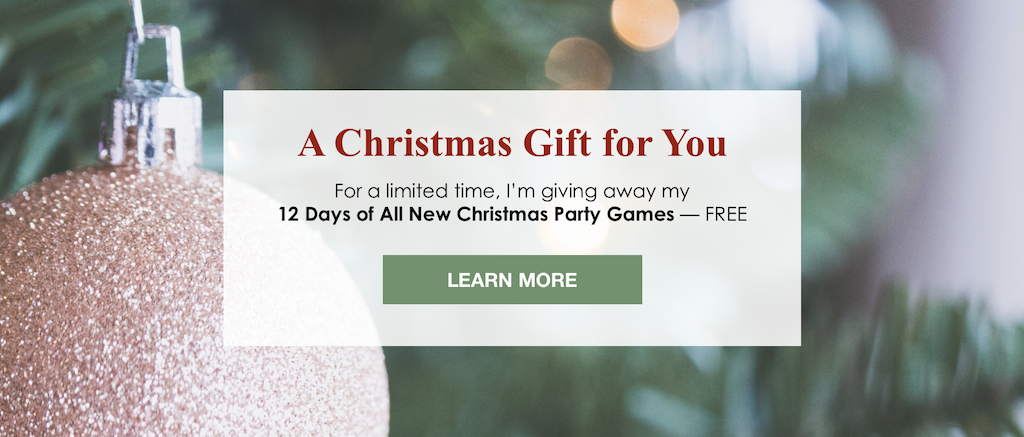 Can you think of a holiday game we should add to our collection? If so, leave a comment below and tell us about it!
Know friends or family who'd enjoy playing our Christmas games? We'd love it if you'd send them our way by emailing a link or sharing on social media (see share buttons below). Thanks!