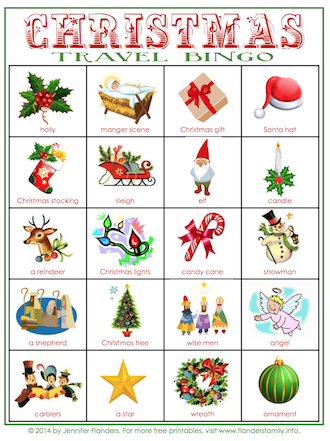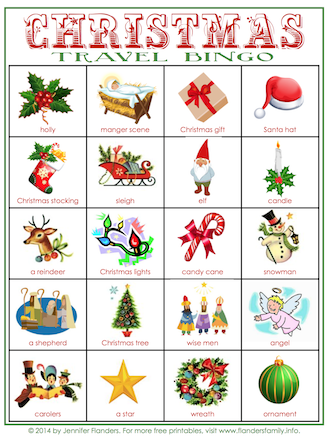 No sooner had I commented on the glorious, sunny weather in yesterday's post than, in typical Texas fashion, the weather changed.
It has been pouring rain ever since!
It may be too cold and wet for walking the block with a camera in hand for a photo safari, but you can still bundle up warm and enjoy driving through local neighborhoods looking at Christmas lights.
When you do, take along our Christmas Travel Bingo cards for added fun. I've included several variations of the card, so that you can race to see who can get five in a row first.
This game is also great for keeping kids quiet on the road to Grandma's, so keep it in the car all month and use it whenever you feel like adding a little fun to the drive.
If you laminate the cards, you can use a wet-erase marker to mark them — or sticky-note squares will also work.
Looking for more Christmas fun for your family? Check out our 12 Days of Christmas Party Games.
What kinds of things do you do to entertain children during long car trips? I'd love for you to share in the comments below.