My husband published an image on his blog over the weekend that generated a surprising amount of traffic. The name of the post was A Christian Father's Rules for Dating My Daughter and the image was a photo of him wearing a T-Shirt like this: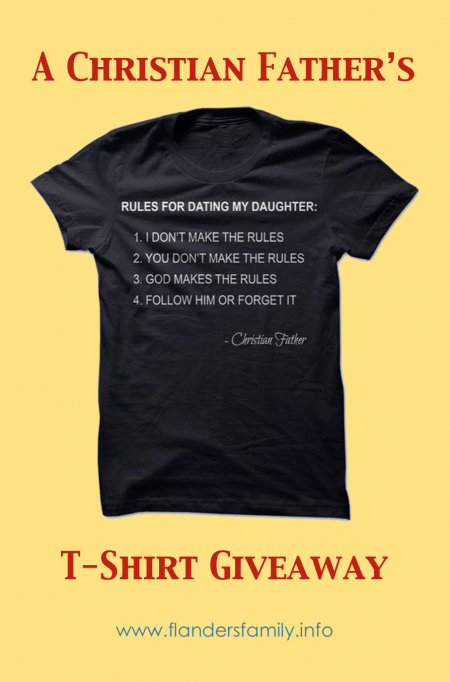 That original image was just something I photoshopped, but we got such a positive response to it that I've uploaded the design to SunFrog Shirts and am giving one of them away on our blog this week, your choice of size and color. Use the Rafflecopter widget below to enter:
Also, if you are looking for some super easy (and productive!) summer fun, I'm over at The Laundry Moms today, blogging on ten tech-free things kids can do to beat boredom. I hope you'll join me there!