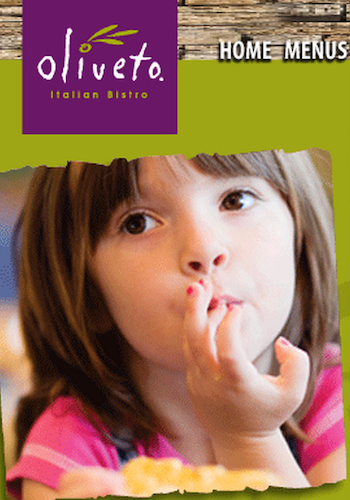 We've always said that Tyler is a wonderful place to raise children. Thanks to area restaurants, it's a fairly economical place to feed them, too.
And now that Oliveto has joined the "Kids Eat Free" Club, we have one more option for family dining on Sunday nights.
For an updated listing of all participating restaurants, click here. Many of these are nationwide chains, so you can take advantage of their "Kids Eat Free" nights, even if you don't live in East Texas.
DISCLOSURE: This is NOT a sponsored post, nor does our family receive compensation of any sort from Oliveto Italian Restaurant. We are providing this information solely as a service to other families who like to eat out as much as we do, and are looking for ways to do so without breaking their budget. Maybe we'll see you there! Happy dining! 🙂