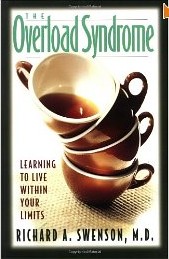 If your stress level skyrockets this time of year, if your calendar's over-committed, if the festivities leave you feeling frazzled, then this is the book for you. Subtitled "Learning to Live within Your Limits', this book offers hope to the weary and worn. The author, who also wrote the equally helpful
Margin
, as well as one of my husband's favorites,
More Than Meets the Eye
, is a Christian physician who "provides practical life-changing perscriptions" to the pervasive problem of spreading oneself too thin. That's something most of the moms (and dads and kids) I know do routinely. How about you?