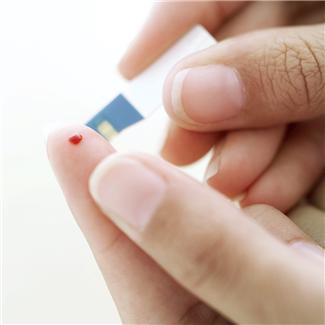 Dear Jennifer:
What are the signs and symptoms of juvenile diabetes? What causes it?
– A Friend
Dear Readers:
These are questions I've been hearing a lot lately from friends and family members who learn that my thirteen year-old son was recently diagnosed with Type 1 diabetes (also known as insulin-dependent or juvenile diabetes, although it can affect all ages).
The classic symptoms of diabetes are excessive thirst, excessive hunger, excessive urination, and sudden weight loss. Of course, when you are dealing with a teenage boy in the heat of the summer, those symptoms can be easy to miss. Have you ever met a growing boy who isn't hungry all the time? It is easy to mistake sudden weight loss for a sudden growth spurt, which is also common in kids that age. We expect our children to be thirsty this time of year, especially if they spend much time outdoors. And how many teenagers notify their parents every time they need to use the restroom?
If it hadn't been for the fact that my son was trapped in a car for a road trip and had to keep requesting pit stops, we might not have caught his diabetes as soon as we did. And this from parents who knew the signs and symptoms like the back of their hand, because our oldest son was diagnosed with Type 1 diabetes twenty-one years ago, shortly before his second birthday.
Type 1 diabetes occurs when the body attacks and kills off the insulin-producing cells of the pancreas. This is different than the much more prevalent Type 2 diabetes, in which the pancreas still makes insulin, but the cells are resistant to it. We don't fully understand what causes Type 1 diabetes, but there seems to be a genetic predisposition and an environmental trigger, both of which must be present for the disease to develop.
There is no cure for Type 1 diabetes — it is a relentless disease. Those afflicted with it never get any time off. They must monitor their blood sugar and receive insulin injections several times a day, every day, for as long as they live. But with good management and a strong support system, they can still live a full, happy, healthy life.
If you or someone you know has been diagnosed with Type 1 diabetes, I recommend you get involved with a local support group. For those living in East Texas, there is no better place to start than Tyler Type One Foundation, "a local support group established to reach out to newly diagnosed children and families with practical help, education, and friendship."