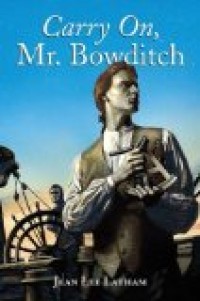 Carry On, Mr. Bowditch

I read this biography of Nathaniel Bowditch aloud to my children about ten years ago, but now I have a new crop of kids who either didn't hear it the first time or don't remember it, so we're going through it again.
If you've never read it, you should. Especially if you homeschool.
Bowditch's insatiable thirst for knowledge, the diligence with which he educates himself, and his driving desire to use what he'd learns to help others — these are exactly the character traits I want to develop in my children and to model myself.
What homeschooling mother wouldn't love to have a houseful of self-motivated students who delight in learning new things and who don't give up until they understand the material well enough to explain it clearly to others?