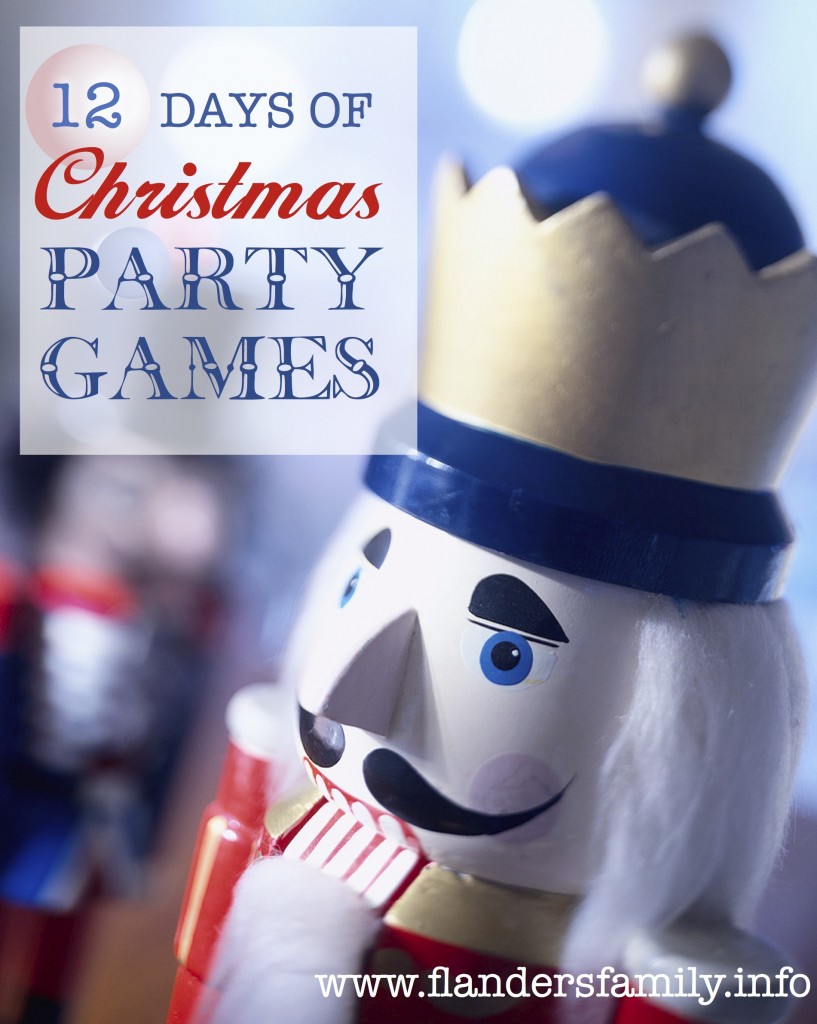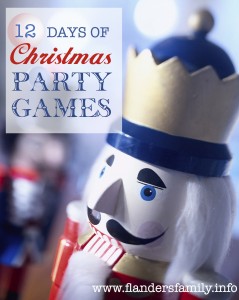 Our entire family loves Christmas and parties and games — and Christmas party games. In this post series, I'm sharing a dozen of our favorites:
Remember the old "Pin the Tail on the Donkey" activity that was such a mainstay of birthday parties when we were growing up? This game is a spin-off of that one, only in our version, the goal is to "Put the Baby in the Manger."
Our original version of this game was a little larger and made out of construction paper, but I've since designed a printable version to make it easier for you to do this activity with your own children.
Pressed for time? Get my Big Book of Christmas Printables — FREE to subscribers! Then you can download the materials for this activity as well as all my other Christmas party games (with answer keys) in a single click!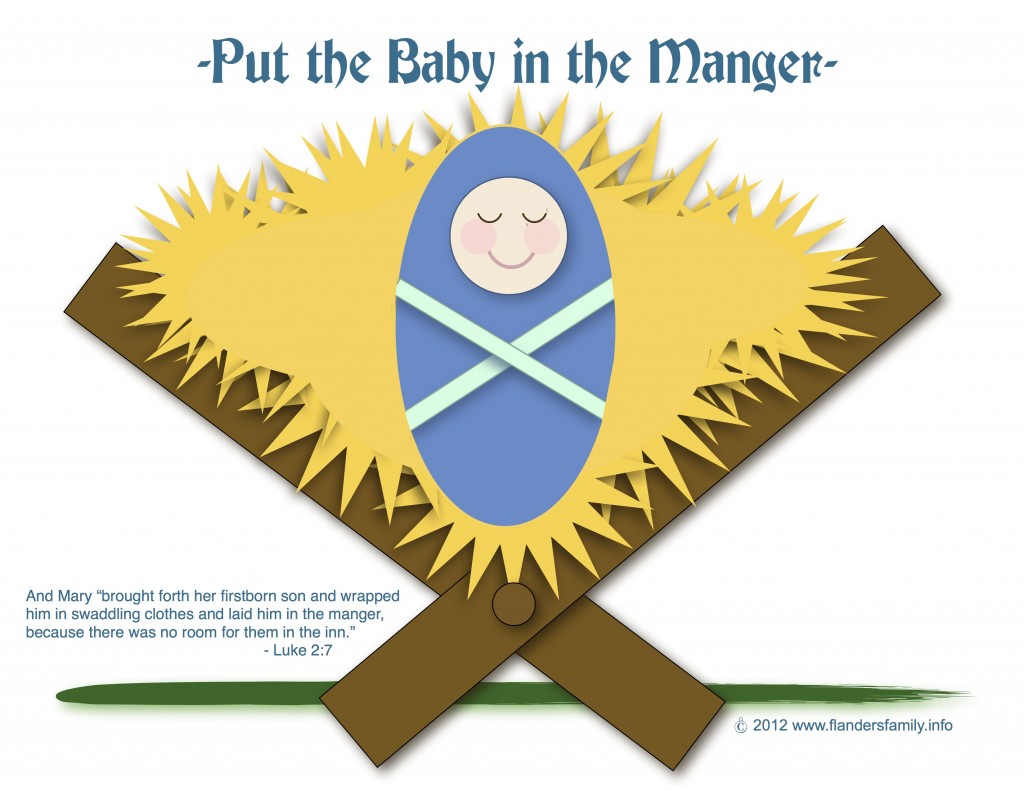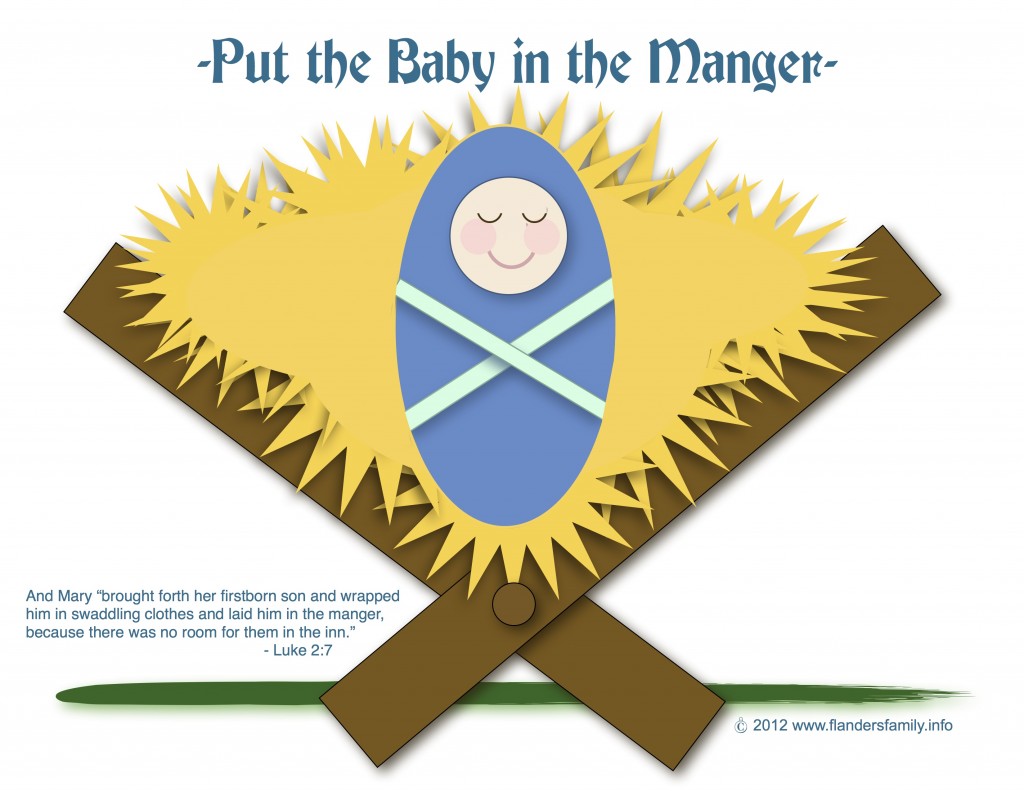 This makes a particularly good game to play if you host a birthday party for Jesus this time of year, which we've done many times over the years for our own little ones and their friends.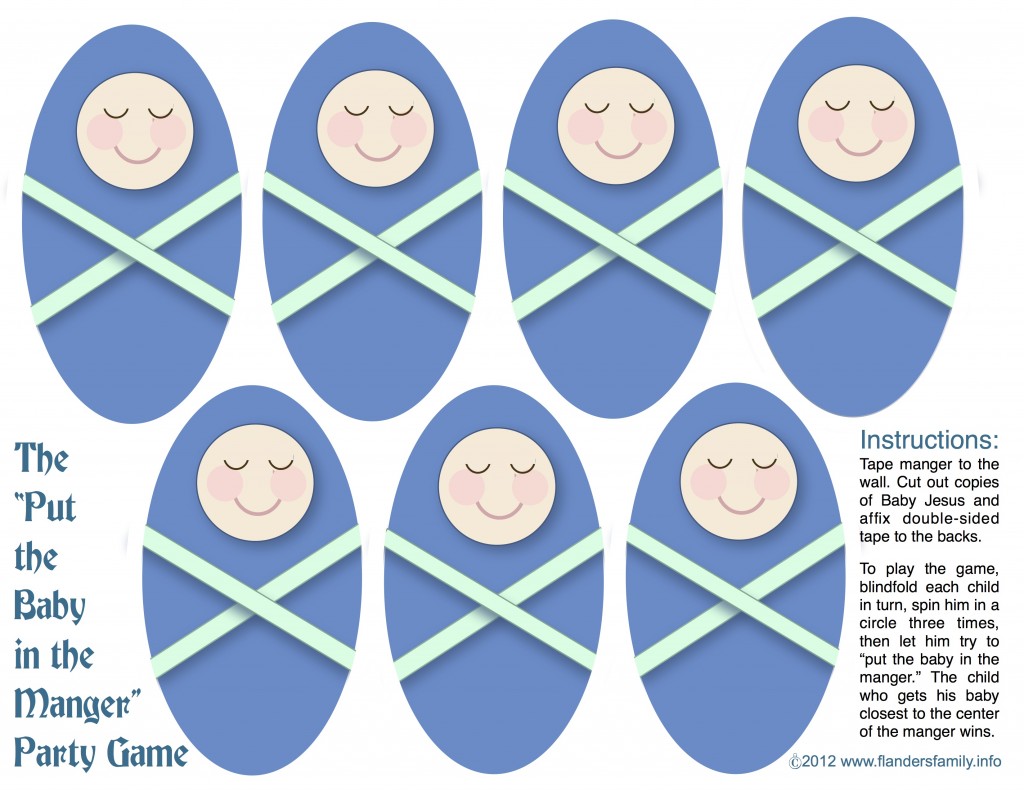 To play, tape the manger to the wall, then cut out copies of Baby Jesus, mark each one with a player's name, and affix double-sided tape to the back.
Each child is then blindfolded in turn, spun in a circles, then given a baby to place in the manger. The child who sticks Baby Jesus closest to the center of the hay wins.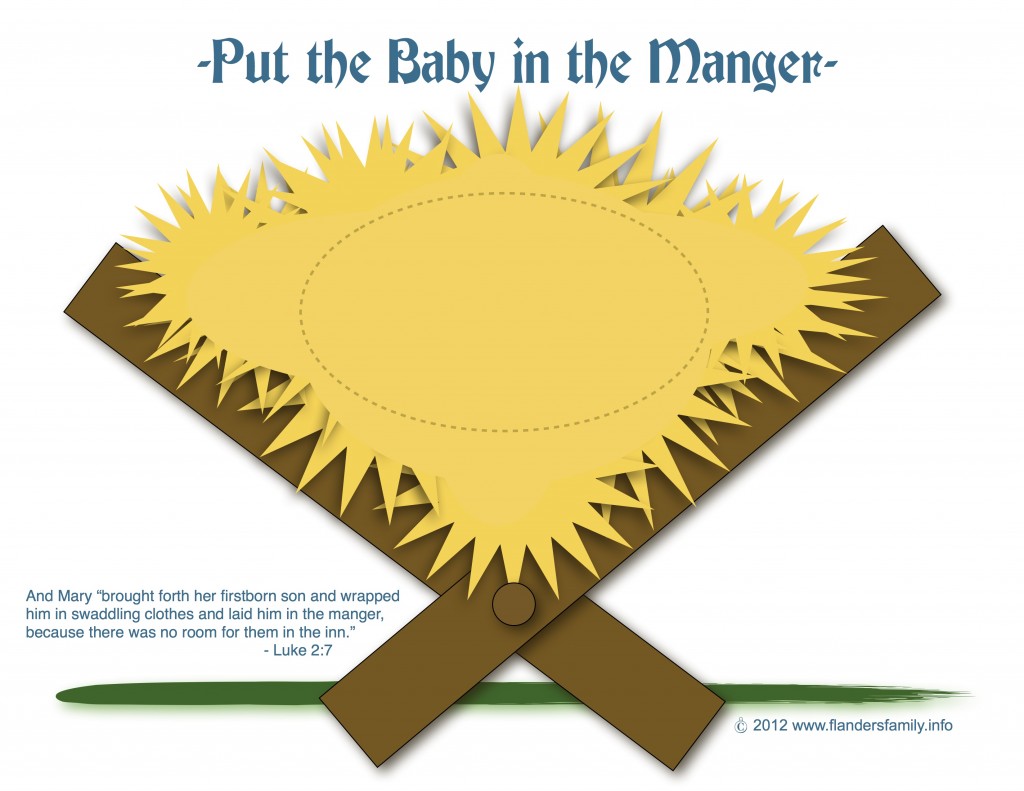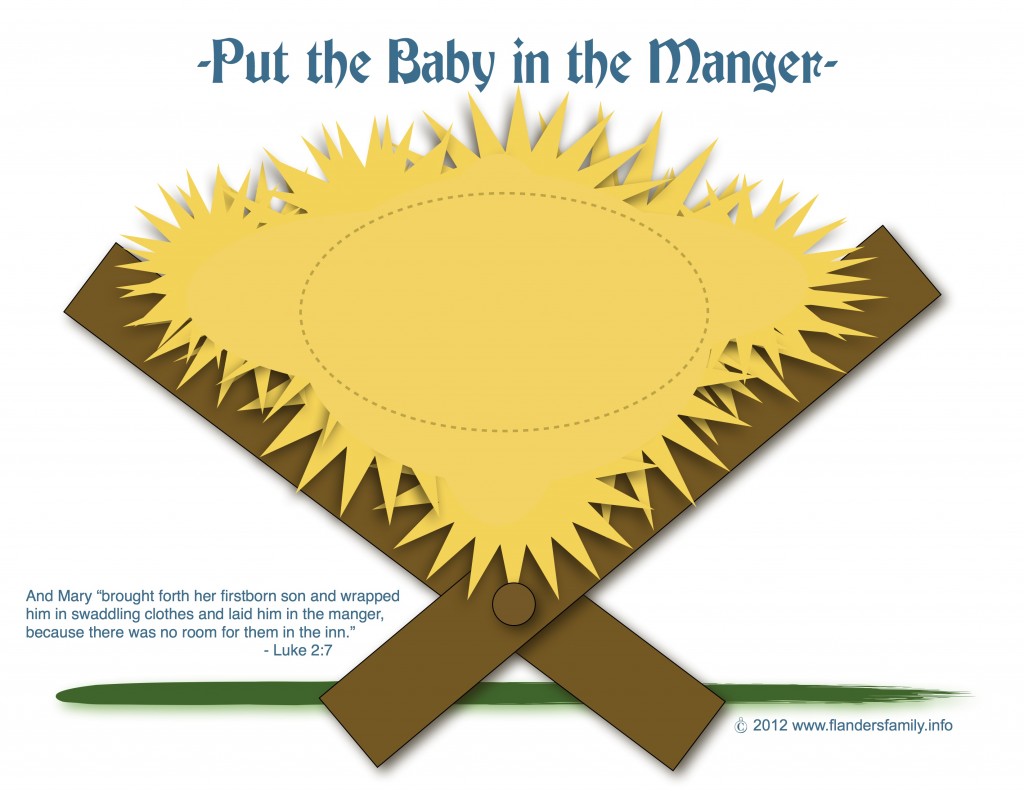 "Away in a manger, no crib for a bed, the little Lord Jesus, laid down his sweet head. The stars in the sky look down where he lay, the little Lord Jesus asleep on the hay."
Merry Christmas, Readers! And Happy Birthday, Jesus! Have fun celebrating!
And check out all our other Christmas games (linked below) or visit my Christmas Party Games Pinterest Board.
Can you think of a holiday game we should add to our collection? If so, leave a comment below and tell us about it!